simsam114
Member Since 07 May 2010
Offline
Last Active Jan 01 2012 02:49 AM
About Me
Simsam's page!
http://www.livestream.com/kingofeurope
- my stream
Mercy is for the mods. I deliver justice.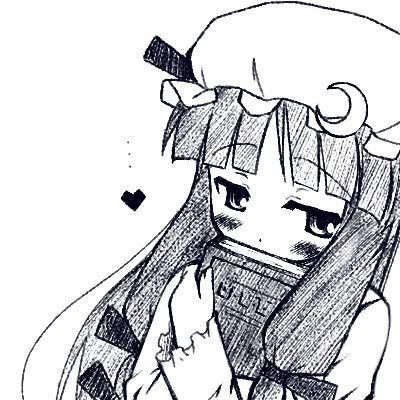 Patchouli Knowledge: the perfect woman.
If you treat me fairly, I will be fair. If you are nice to me, I will be nice to you.
Some info about me:
Name: Sam
Birthday: September 26
Height: 6'1 - 185 cm
Weight: 180 lbs - 81 kg
Hair color: Blonde
Eye color: Blue
Favorite drink: Cherry Beer, Coffee
Things which make me happy
+ Peace and harmony.
+ Friendliness, gentleness, kindness.
+ Giving and receiving compliments; Being liked, appreciated and admired.
+ Doing things at my own speed.
+ Having good times with friends.
+ Calm and pleasing environments.
+ Sharing common interests with others.
+ Good listeners (who can speak their minds as well).
+ Making people laugh by telling jokes.
+ Light heartedness: people who can take jokes.
Things which I don't like, or piss me off
- Injustice, incompetence, ignorance (
I
hate th
i
s sh
i
t).
- People being treated unfairly.
- Hypocrisy.
- Irrationality.
- Discord.
- Unnecessary Rudeness.
- Vicious or thoughtless actions.
- Being rushed or pushed, being pressured.
- Objects being broken or wasted.
- One-sided conversations.
- Antagonistic behavior: people treating others as enemies for no reason.
- Tyranny.
- People who ALWAYS take jokes seriously.
- Overly inflexible people.
- My dentist.
My astrology chart
What other users know of Simsam:
Lelouness hates you:
You seem calm and deliberately dry.
Capensis hates you:
Hoho, you so punny.
No, really, your puns are funny.
Shippo hates you:
You have just reached a new level of stupidity. Also when someone doesn't want to talk to you, just don't talk to them anymore instead of saying how they are stupid/fool. You are just emberessing yourself. Well maybe you will grow up and find that not the whole world want to have deep conversations with you. Who knows
True. I should stop "emberessing" myself.
---
Community Stats
Group

Members

Active Posts

1,844 (1.66 per day)

Profile Views

4,713

Member Title

Patchouli Knowledge

Age

Age Unknown

Birthday

September 26

Gender

Male

Location

The Land of Waffles

Interests

Coffee, satire, bread and butter.
Viewing Profile: simsam114