Lunar_Lightning
Member Since 09 Jun 2010
Offline
Last Active Jan 13 2012 09:55 AM
About Me
Hello.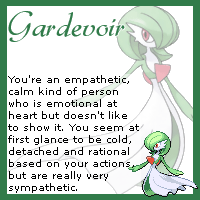 Take the Magic: The Gathering 'What Color Are You?' Quiz.
Karusune, on 10 February 2011 - 06:58 PM, said:
Anyone who has been around long enough on the internet knows that Lunar_Lightning is 100% correct. OP CANNOT be the first post of any thread or correspondence just as someone holding a contest should not be allowed to compete, especially if they are there to pick the winner. You cannot be judge and journey.

10 points to gryffindor.

wandapronk, on 23 February 2011 - 10:30 PM, said:
---
Community Stats
Group

Members

Active Posts

8,969 (8.33 per day)

Profile Views

2,590

Member Title

Poised To Strike.

Age

19 years old

Birthday

December 2, 1993

Gender

Male

Location

Toronto, Ontario

Interests

Stuff.....
Viewing Profile: Lunar_Lightning