Azure Xuchilbara
Member Since 24 Dec 2007
Offline
Last Active Private
About Me
Imageshack and Photobucket won't let me upload multiple images at once and deleted my account several times...I won't be posting in the Waki Church (and it's affliates) until the f*ckers fix their system...All links are now updated...And once again, a bloody f*ck you to Imageshack and Photobucket...Money leeching f*cks~





Announcement (Apr. 7, 2010):




Due to the above reason, I will be putting all waki pictures (20 each) in zip files every Sunday here...Check back weekly to get a dose of Wakiness and some melancholy from Silent Gensokyo...

Speaking of the latter, I will delay it's update until the end of May since the difficulty in my college studies just went from normal to hard, and I am afraid that the stress will melt my brain...I deeply apologize for those of you keeping track of the story...

On the otherhand, I have once again begun commissioning Touhou futa/yuri doujins in the 18+ section in my "Best of Touhou Hentai Doujins" thread...Check back often for english-translated straight/yuri/futa Touhou doujins and taste the many flavors of Gensokyo...And yes, there will be crack-pairings...Plenty of it....
Announcement (Apr. 12, 2010):
It seems I got ban-hammered for 5 days...Heh, lolis...Yes...Shota, definitely...But never have I thought that I would get banned for putting a link to a dead kitten I found on Wikipedia Commons...
Announcement (Apr. 16, 2010):
I'm back~
Ban Record (2007-2010):



1st Ban - Nov. 28, 2008 -

Banned for a week

- Due to loli

(A wake up call, really...)



2nd Ban - Feb. 12, 2010 -

Banned for a week

- Due to shota (And I took time to draw that test tube beaker over Wriggle's privates too...)

3rd Ban - Apr. 12, 2010 -

Banned for a week

- Due to dead kitten

(I can post a dead headless chicken, but not a dead kitten getting eaten by ants...)
All Waki, Touhou Waki, Silent Gensokyo Picture Downloads Up to This Day (January 17, 2010):
Waki Folder Ver. 4.0
-
327 MB, 747 Pics
Waki Miko Reimu and Friends Ver. 4.0
-
377 MB, 1158 Pics
Silent Gensokyo Ver. 2.0
-
335 MB, 684 Pics
Sunday Packs (click to download):
Apr. 11, 2010
-
#1
Anime Series Waki Archives:
Minami-ke Season 1 Waki Archives
-
27 Pics, 25 MB
Rosario to Vampire Capu 2 Waki Archives
-
202 Pics, 16 MB
Touhou Translated Yuri/Futa Archives commissioned by Me and Others:
Savor Gensokyo's Flavors
-
60+ Doujins, 999 MB
Misc:
Touhou Masturbation Collection:
Savor the Flavor
-
102 pics, 28.7 MB
DEATH TO THE FEMINAZIS
FOR BANNING OUR ANIME AND HENTAI FAP MATERIAL
My Anime and Hentai Credo:
They are two halves that make a whole...The anime side we watch and admire...And the hentai side we fantasize and desire...
(That possessed cornet ain't stopping any time soon...)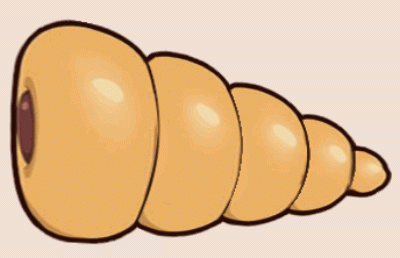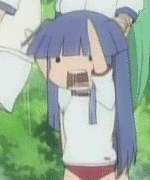 Rika:
I banish you back to Silent Hill..!
"TU FUI EGO ERIS"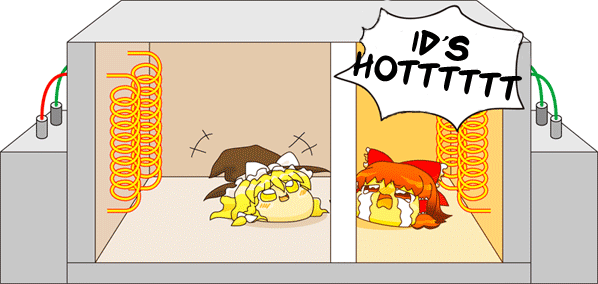 You can save only one of them...Such is life...
Commander and Head Cultist Founder of the

Church of

"Waki-Miko Reimu", and proud seller of "Hakurei Brand™" Salt
(Remember, if it's not Hakurei Brand™, it's not salt~ Trust in Hakurei, trust in the superior salt~)
I support Lolibama:
Name: Azure Xuchilbara

Age: 19

Height: 6' 1''

Weight: 157 lb. (Yeah...I gained a couple of pounds)

Gender: Male

Built: Toned

Weapon: Azure Great Knife

Diet: Lolis (Preferably yandare or cat-girl types...But as of 2009, I have sworn on my New Year's resolution never to harm, kill, or eat a loli)

Origin: Silent Hill, Midwich Elementary School

Year of Birth: 1990

Interests: Horror, shmups, Strawberry Ice cream, Touhou, Silent Hill, Grand Theft Auto, Guro, Hentai, Writing, Cirno...and Loli-Wakis

Salt Deity: Reimu Hakurei

Idols I look up to/Inspire/Motivate/Worship: Pyramid Head (Silent Hill) and Cirno (Touhou Project)

Lesser Idols I look up to: The Predator (the one on the first movie only), Nine-Ball (Armored Core Series), Rika Furude (Higurashi)

Things That Piss Me Off: Religious Hypocrites, Goody-goody Two-shoes, Wannabe Rappers (Hear that Bow Wow!?! I'm coming for you!!!)

Favorite Games: Touhou Series, Silent Hill Series, Grand Theft Auto Series, Armored Core 4: For Answer, Resident Evil 2,4 and Umbrella Chronicles

Personal Note: Greetings to the citizens of Doujinstyle! I hail from the town of Silent Hill, a not so lovely place filled with monsters and misery...

Honesty though, the first time I played Touhou, I was immediately captivated. But that's probably due to the fact that it's a fun-filled 'shmup' filled with vividly interesting landscapes and locale, crash-through-the-door storyline, and it's lovable and unforgettable characters...

I'm currently residing in the 18+ downloads section of the forum...And Started about 3 threads dealing with different tastes and 1 thread to determine which Gensokyo Girl is the most popular/hated/you want to kill. All threads are Touhou related...

I also simmer in the melting pot of randomness and retardation which is known as The Mental Shift and manage the Waki Miko Reimu thread for Touhou Waki enthusiasts the world over...

Occasionally, I visit the General Discussions and Touhou General Chat...But then I forgot where I am and reply with an idi⑨tic (read: PERVERTED) response...Uh, well, that's about it...In the end I'm just being me, I guess... @_@

Good day and long live DoujinStyle and Touhou!!! And Cirno!!!










If you love a loli and became her onii-chan/onee-chan, you better be ready to eat her poop~






My NSFW Threads (Click on them):

-> Touhou "Guro" -

All your violent impulses are explored...Without regard for Gensokyo's girls...



-> The Best of Touhou "Hentai Doujinshi" -

Come in and check the hottest 'odd couple', yuri, loli, and futa doujins this side of Gensokyo...Later pages have english doujins commissioned by me...
-> [Extremely NSFW] Touhou "Scat"
-
Work is hell, life getting droopy? Have a heaping of youkai poopy!
Waki Threads (click on them):
-> Waki Miko Reimu
-
You know you cannot resist...
-> Waki Miko Reimu (18+)
-
Wakiness and Nakedness go hand in hand...
-> The Waki Church
-
Confess thy sins and convert to wakinism™~
Side Note: There's a new translated Touhou H-doujin in my "Best of Touhou Hentai Doujinshi" thread starring NUE, NAZRIN, SHOU, and BYAKUREN engaged in hot, raunchy smex...Check it out if you're into yuri 'odd-couples' and whatnot...

Also, I've posted my 2 touhou fics on fanfiction.net...
Misc Threads: (click on them)
->

Genosokyo Archives: Death Files
- Murder and Madness in semi-related one-shots...
->

Welcome to Silent Gensokyo
- Tears and Tragedy await you...
Delicious Rika Furude Nippapits™ is delicious...
---
Community Stats
Group

Members

Active Posts

7,439 (3.76 per day)

Profile Views

11,010

Member Title

Loli-Waki Enthusiast

Age

22 years old

Birthday

August 7, 1990

Gender

Male

Location

Midwich Elementary School - Class 2A, Silent Hill

Interests

Doujin soft, Touhou, and more doujin soft...and Silent Hill...
Viewing Profile: Azure Xuchilbara